One thing is very clear. Artificial intelligence will fundamentally change the world. No matter what profession or business you are in, artificial intelligence will grow it and transform it in near future.
With deep machine learning, companies develop new ways to interact with their customers, deliver smart products and service experiences, automate business processes, and increase their commercial and sustainable success.
Artificial intelligence, the greatest technology that humanity has today, makes a difference in retail as well as in many other industries.
The use of AI for Retail to improve operations and customer experience
Artificial intelligence in retail can be used to increase the shopping experience of customers, improve customer engagement by real-time product recommendations, inventory management, visual search of the products, computer vision of the store, demand forecasting, and predictive analytics.
It can also help retailers with operational management so that they can make more profit, reduce costs and increase efficiency. Additionally, predictions of AI are more likely to be accurate compared to the human eye. Artificial intelligence can assess far more data far more quickly than any single human can do.
AI is gaining more and more importance in brick-and-mortar and online retail.
By using data from the images and videos from IP cameras, AI provides retailers with more information when needed.
AI in Retail can transform every aspect of retail businesses.
AI's Role in Enhancing The Customer Experience
Demand Forecasting
Being capable of predicting demands fast and accurate is essential in retail. Using predictive vision and data-based machine learning technology, AI creates forecasts for sales, returns, customer behavior, helps retailers analyze data sets so they can detect anomalies and anticipate trends that affect demand.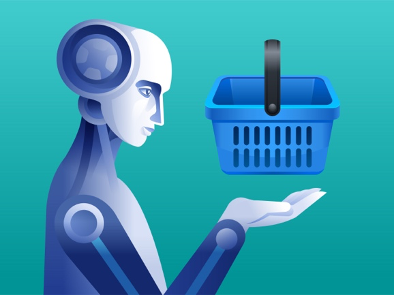 Pricing and Promotion
Retailers can use artificial intelligence deep learning to figure out if a discount is necessary to get a sale.
At the same time, retailers can get benefits from AI to customize promotions in real-time thus helping to drive ongoing purchases.
Customer intelligence
AI in retail also utilizes customer intelligence to gain actionable and valuable insights about demographics and improve many different touchpoints in the customer service sector. This customer data lets retailers comprehend customer behavior deeply, and in return, integrate predictive analytics and best practices into their business.
AI's Role in Automating Operations
Fresh Food Monitoring
According to the UNEP Food Waste Index 2021, approximately 931 million tonnes of food waste was generated in 2019 – about 13% of which came from retail.
Retailers who are aware of this are already using artificial intelligence solutions for a more sustainable future and reducing costs.
Cognitiwe provides AI products for retail to monitor fresh food for the first time in the world.
By using any IP cameras, retailers can monitor the freshness of vegetables and fruits without any extra hardware. So customers always find fresh food on the shelves and retailers enjoy preventing food waste and taking a step towards a sustainable future.
Fraud and Shrinkage Detection
According to the 2020 National Retail Survey, shrinkage is accounting for 1.62% of the average retailer's bottom line. That's costing the entire industry US$61.7 billion per year.
Retailers are struggling with the detection and prevention of fraud and shrinkage by adopting advanced security measures such as AI, deep learning, and IoT devices.
Cognitiwe AI for retail products helps prevent fraud and shrinkage. Our predictive vision AI can detect fraud shrinkage by monitoring check-out aisles and self-service check-out kiosks.
Stock Monitoring
Stock monitoring is one of the main challenges for retail industries. Without real-time detection, it is very difficult to keep track of the stock of products. In addition, checking that the products are in the right place is a laborious task.
The use of Artificial Intelligence in retail generates forecasting that can lead to reduced operational costs and more efficient stock management.
Cognitiwe offers retailers predictive vision AI that can evaluate the stock levels of products that are displayed or boxed. Additionally, It can be trained and optimized to verify the products are incorrect position and quantity.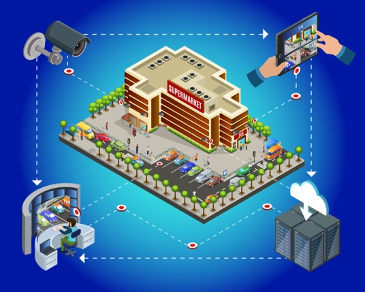 Supply Chain Optimization
The use of AI allows retail to optimize their logistics and supply chain and identify factors that affect performance, thereby increasing productivity.
Conclusion
AI is revolutionizing how retailers operate for the better.
With the benefits of Artificial Intelligence, you put your business in a better position to make difference, boost sustainability, increase sales and ultimately enhance customer retention. It should not be forgotten that artificial intelligence will not take away people's jobs, but improve and add value to their jobs.
As a partner with Microsoft, We offer products to retailers such as Fresh Food Monitoring, Stock Monitoring, Planogram Analytics, Fraud and Shrinkage Detection. For more information, you can contact us.
So, now couldn't be a better time to begin implementing this technology in your business.